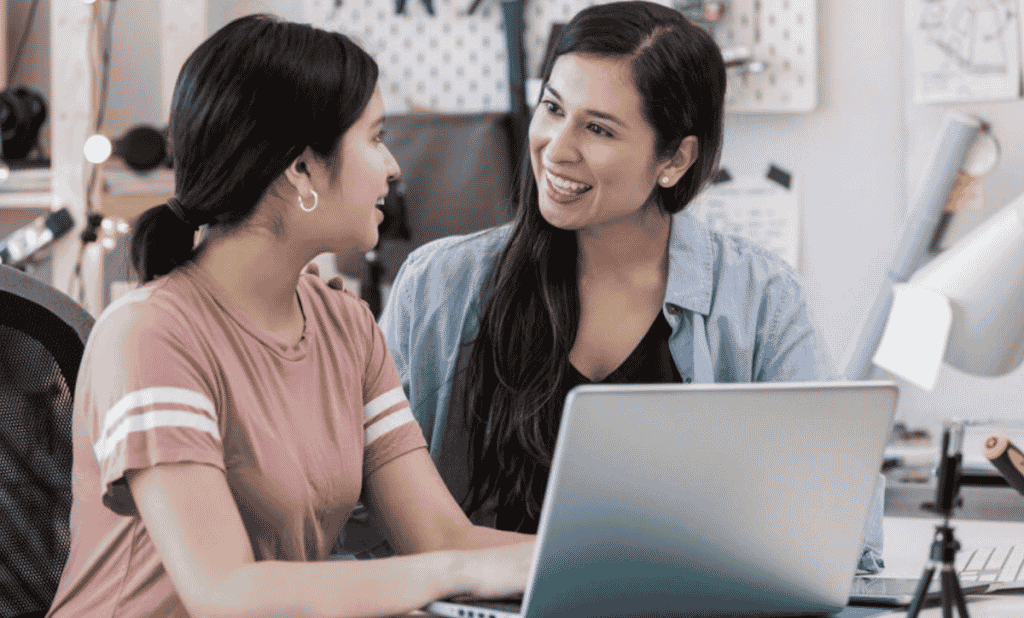 A legit loan in the Philippines involves fulfilling the requirements to qualify as a borrower. The applicant must be a self-employed or employed 21-70-year-old Filipino citizen living in the Philippines. With a valid government ID and a working mobile number, you can register on the websites, mobile app, or a phone call to the lending company.
Aside from your ID, you will need proof of income to show you are a financially sound borrower. If you are employed, you can show your current payslip, Income Tax Return (ITR), BIR Form 2316. If you are self-employed or a business owner, present a Dept. of Trade and Industry (DTI), latest ITR or BIR Form 1701, audited financial statements with independent auditor's report, balance sheets, and tax receipts.
Loan Companies In The Philippines
The Security and Exchange Commission has a legitimate and updated list of loan or lending companies that hold an active license. This guarantees the lenders have ethical business practices and adhere to the law. You have to be extra careful in choosing the company you transact your loan with because some have either revoked or suspended permits.
Loan Companies or private lenders are non-banking companies or individual investors that offer short-term personal loans. Overseas Contract Workers (OFWs), small business owners, and car buyers are the active applications that loan companies cater to. But there are individuals with urgent financial needs who apply if they do not qualify for a bank loan.
But you have to exercise caution when dealing with legit loan companies. The most critical information is in the fine print, in this case, the default charges for late payments, essential information, and interest rates. Contact the loan provider if you see any red flags that look suspicious, and have the item explained in detail before you affix your signature.
There are obvious signs of dubious lenders that you want to stay clear of. Aside from poor-quality website content with unclear conditions, referring to the SEC website to check on their legitimacy assure you the lender has a registration number from the authorities. The customer service must give highly professional and efficient service to help you.
Loan Apps
A loan app is a mobile tool designed to make you apply for a loan without entering a bank. If you need to find and pay an outstanding bill or finance a large purchase, then a personal loan may be your answer. You may need to consolidate debt, then you can apply for a loan with an easy repayment schedule.
Loan apps have become very popular with the easy use of a smartphone with a list of loan apps for your information security and personal data. It offers the convenience to get a loan quickly. There are about 25 free loan apps available that you can apply with like traditional banks, private lenders, and credit unions.
For institutional banks, there is BPI Mobile, BDO Personal Banking, Landbank Mobile Banking, UnionBank Online, Metrobank Mobile Banking, Security Bank Mobile App, PNB Mobile Banking, PSBank Mobile, PSBank Mobile, EastWest Mobile, and RBank Digital. There are also e-wallet platforms like GCash, PayMaya, and Coins.ph Wallet.
There are a few legitimate private lenders or credit unions like Tala, Robocash, OneClickMoney, Lemon Loan, My Home Credit Philippines, pera247, Amihan, Peso, Moneycat, Fast Cash, Atome Credit, and Loan Champ. Be sure to read the loan terms of interest rates, fees, and prepayment penalties when you pay off earlier.
Just like going to the bank, you need to apply for your loan through the mobile app by including your personal information and loan amount. Depending on how good your credit score is, the borrowing interest rate is based on whether you are a high or low-risk borrower. Here are the easy steps to use a loan app.
Download the lender's app on your phone and install it.
Create an account before you begin the loan application.
Indicate your full name in your valid ID, contact information, Social Security Number, annual income, and amount of loan you want to borrow.
Once you are approved, the lender will ask for your bank account details and deposit directly, while others will send a check payment for deposit clearance.
You will be given a due date every month for your installment payments within the agreed period of the contract.
What is online lenders
Online lenders have become popular because of online banking, money management apps, financial companies, and credit unions that have made it convenient for the regular consumer to get funds quickly. It is referred to as business financing or loan using online platforms from an alternative source other than a traditional bank.
An online and non-traditional loan from a private lender operates through the internet. They process applications through their app or websites as soon as an applicant submits a valid government ID and proof of income. It takes about 24 hours to process the application, with payments made through the remittance centers or lender's partner banks.
While online scamming is prevalent, dealing strictly with official online lenders should be your top priority. Not only will you have to divulge sensitive business information, but you also have to give contact details. This makes you vulnerable to identity theft, which scammers use for all kinds of transactions.
Online Lenders offer the borrower ease of use in terms of convenience, application requirements, and approval. Some can process within 24 hours, you should weigh the best options with the pros and cons:
Advantages of Online Loans:
You can apply anytime 24/7 by downloading the app on your mobile or computer
Scan and upload your valid government-issued ID
Easy to fill up the loan application using your mobile or computer
Quick and easy approval of loan amount
Money is dispersed through a partner remittance center or nominated bank
Disadvantages of Online Loans:
Higher interest rate since unsecured loans do not require collateral or a guarantor.
Short-term loans are payable in 30 days, but a longer term with higher finance charges and interest rates is possible.
There is a higher risk of online scammers due to non-contact interactions.
Unfair debt collection practices and risk of harassment for late payment settlement
Where To Apply For Loan In The Philippines
There are many financial institutions that you can apply to if you need an emergency loan. Each one has its corresponding terms and conditions concerning interest rate, payment scheme, fees for late payment, early payment, returned check fee, and amendment fee.
Traditional Banks
Credit Card Companies
Online Lenders
Credit Unions
Payday Lenders
Relatives and Friends
You can apply for personal loans by calling the hotlines of institutional banks that offer fast approval with a repayment scheme. Using the bank's debit facility you can get up to Php 2M at a 1.2% payable in 12-36 months. Other banks will require being a principal credit card holder and release the available line payable in 12-60 months with corresponding term interest rates.
With the list of legit online lenders, you can follow the easy steps to apply for a loan.
Look at the list of legit lenders listed on the SEC website or do some research on the internet.
Decide on the loan company you will apply to after studying the terms and conditions of each one.
Go to the bank's website, and fill out the application form online.
Scan or take clear pictures of the required documents for the loan.
Upload the documents attached to your online application form.
Wait for confirmation from the bank, lender, or credit union.
Upfinance Service
Upfinance is a service that assists a customer with information on financial institutions. When you go to the Upfinance website, you need to fill out a form with your name, number, and email address to send an application. In turn, Upfinance will match your needs with the lender candidates that can offer the best deal.
That list includes the popular companies that are legal financial organizations. These are all registered with the SEC and are all legitimate. Affiliated with Upfinance are like traditional banks, cooperatives, insurance companies, investment companies, online payday loans, P2P platforms, and nearby Pawn Shops.
Fast Loan
Small amount worth Php 10,000
The term period is 1 month or 30 days.
The approval Period is 2-12 hours.
Payday lenders from micro financial companies offer these types of loans.
Suitable loan
A suitable loan is part of a large selection of various loans. For small business loans, you have bank term loans, Business Credit Card, SSS loans, Invoice financing, and Online Term or Unsecured Loans.
You can choose different kinds of loans that will suit your needs such as auto loans, emergency loans, mortgage, OFW loans, and student loans.
Loans without Collaterals
Unsecured loans or loans without collateral lessens the risk of losing any asset. You don't need a down payment and you have quicker access to funds. It proves useful for smaller amounts that you want to borrow. The types of loans without collaterals are:
Credit Card
Personal Loans
Salary Loans
Partners Of Upfinance
If you would like to get a bank loan, Upfinance has different banks to decide from. RCBC, BDO Network Bank, Home Credit, Producers Bank, Asia United Bank (AUB), DBP, Marayo Bank, and AFPSLAI. The interest rates vary, so it would be best to compare which bank will give you the best rate for the term repayment scheme.
Loan companies make up the private lenders, cooperatives, and credit unions. The list includes Paglaum Multi-Purpose Cooperative, Gata Daku Multi-Purpose Cooperative, San Jose Koop, ACDI Multipurpose Cooperative, Mutual Savings and Credit Cooperative, DCCCO Multipurpose Cooperative, AFPC Multi-Purpose Cooperative, San Dionisio Credit Cooperative.
Other partners are insurance, investment companies, payday lenders, pawnshops, and P2P platforms.
Final Notes
Many things happen in life that we cannot control. When you are forced to make a big purchase or need funding for your business, you need the cash now, not months after. This is the reason why loan companies and private lenders have become very popular and part of the choices in raising funds.